MUSCULAR & JOINT
PAIN TREATMENT
We help you set your fitness and lifestyle goals and most importantly help you achieve them.
HEALTH & FITNESS
Benefit from a holistic approach to wellness that considers both physical and mental aspects of your health and also receive personalized care and treatment plans designed to achieve your specific goals. Our experienced professionals provide expert guidance and support throughout your journey.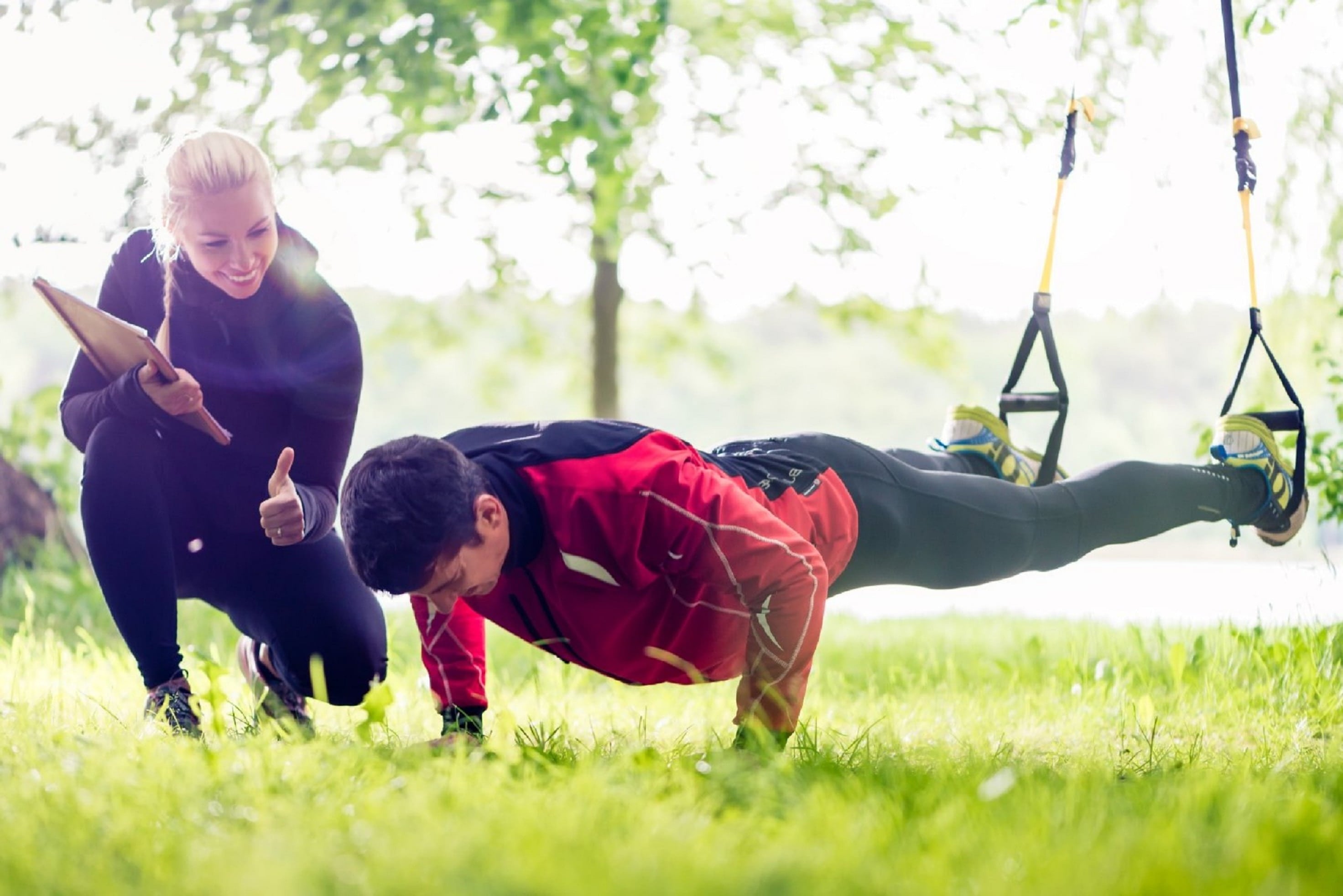 Sports Therapy
Sports therapy involves specialized techniques to prevent, manage, and rehabilitate sports-related injuries, aiming to optimize athletic performance and promote recovery through tailored exercises, manual therapies, and modalities.
Deep Tissue
Deep tissue therapy involves focused, intense pressure on deeper layers of muscles and connective tissues to alleviate tension, pain, and improve mobility, commonly used in massage and physical therapy.
Rehabilitation Exercise
Hover Me
Rehabilitation Exercise
Rehabilitation exercises are targeted physical activities designed to aid recovery from injury or surgery, restoring strength, flexibility, and function, guided by healthcare professionals for effective healing.
Aroma Therapy
Aromatherapy is a holistic practice using aromatic essential oils to promote well-being, often through inhalation or topical application, supporting relaxation, mood enhancement, and stress relief.
Therapeutic Treatment
Hover Me
Therapeutic Treatment
Therapeutic treatment involves targeted interventions, like counseling or physical therapies, to alleviate physical or mental health issues, enhance healing, and improve overall quality of life.
Prenatal treatment
Hover Me
Prenatal treatment
Prenatal treatment involves specialized care for pregnant individuals, focusing on their health and the well-being of the developing fetus through medical monitoring, counseling, and support.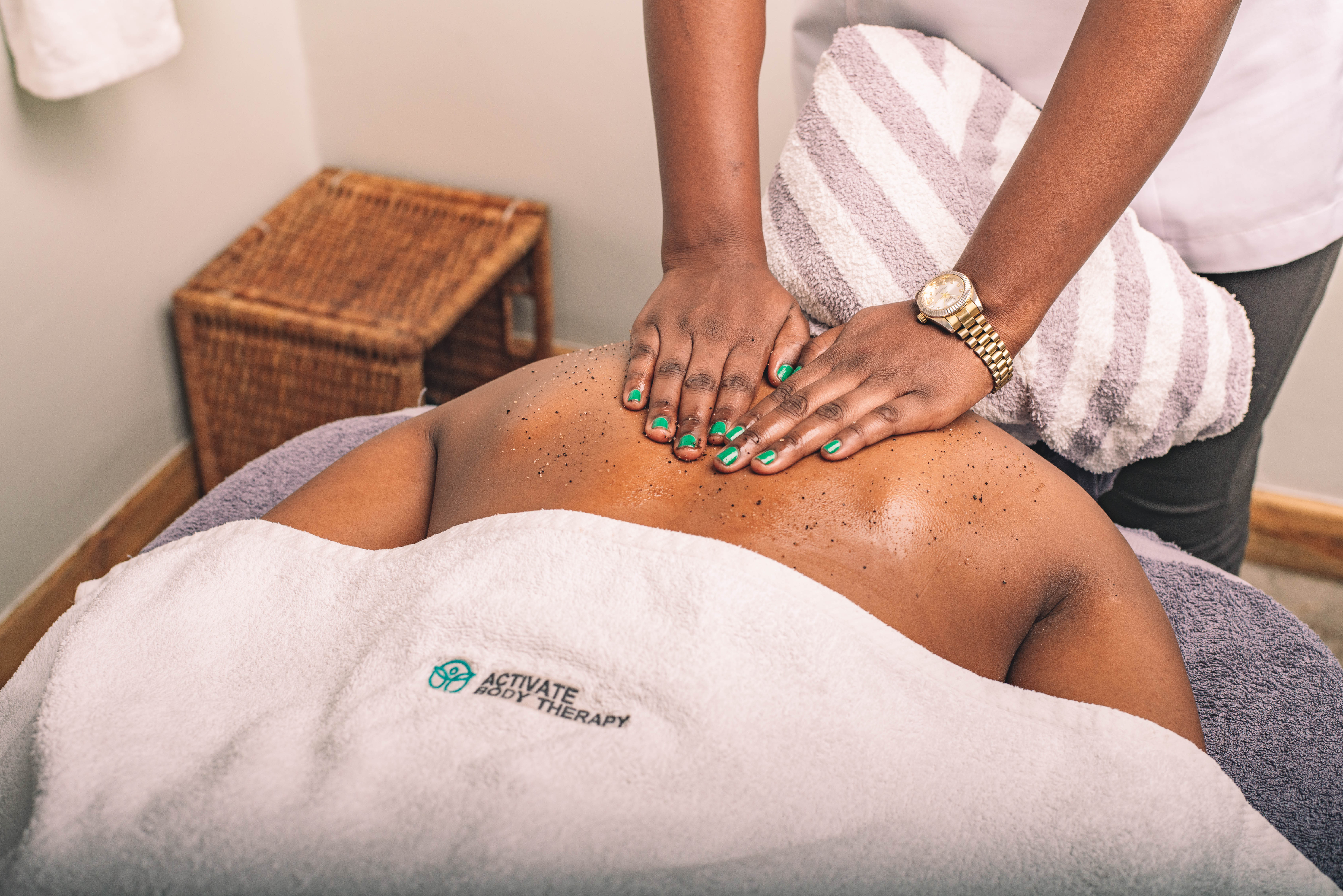 Why Activate Body Therapy?
Our body clinic offers specialized treatments tailored to address your unique needs and concern. Experience the latest in medical technology and techniques with our cutting-edge services.
Testimonials
Hover to reveal
Experiencing back pain for 7 years, I was referred to Activate Body Therapy by a patient. Unbeknownst to me, Ismail, a Sports/Neuromuscular therapist, led the program. It aimed to relieve pain, enhance strength, flexibility, and endurance. Now in the second phase, I'm pain-free, energized, stronger, and more flexible thanks to the program. Satisfied with the results.
Hover to reveal
Referred by a friend to Activate due to severe sciatica after unsuccessful treatments. Initial skepticism, but noticeable improvement within a month. Previous diagnosis of untreatable age-related pain debunked. Grateful for Activate's skilled and amiable staff. Pain-free now.
Hover to reveal
Arrived at Activate Therapy Clinic with extensive upper and lower back, plus leg pain. Commend the well-structured and comforting therapy. Skillful therapists aided remarkable recovery. Sleepless nights due to pain resolved; now sleep soundly. Gratitude to reception, therapists, and doctor for exceptional care.
Hover to reveal
Came to Activate with severe lower back pain impacting daily life. Notable relief within 1-2 weeks. Resumed routines with reduced pain, stiffness, and discomfort. Hopeful for ongoing enhancements in core strength, flexibility, stamina, and well-being.
Hover to reveal
Arrived at Activate Body Therapy unaware of its transformative potential. Battled chronic pain, on the verge of breakdown. Endured initial sessions' discomfort for eventual relief. Pain eliminated, regained mobility. Grateful to Ismail and the team for revitalizing and awakening.
Hover to reveal
Activate Body Therapy clinic offers superb experience. Welcoming ambiance, friendly reception. Pristine treatment rooms, skilled and attentive therapists. Post-treatment, all queries addressed. Pain and muscle tension relieved. Top choice for pain relief. Strongly recommend the clinic.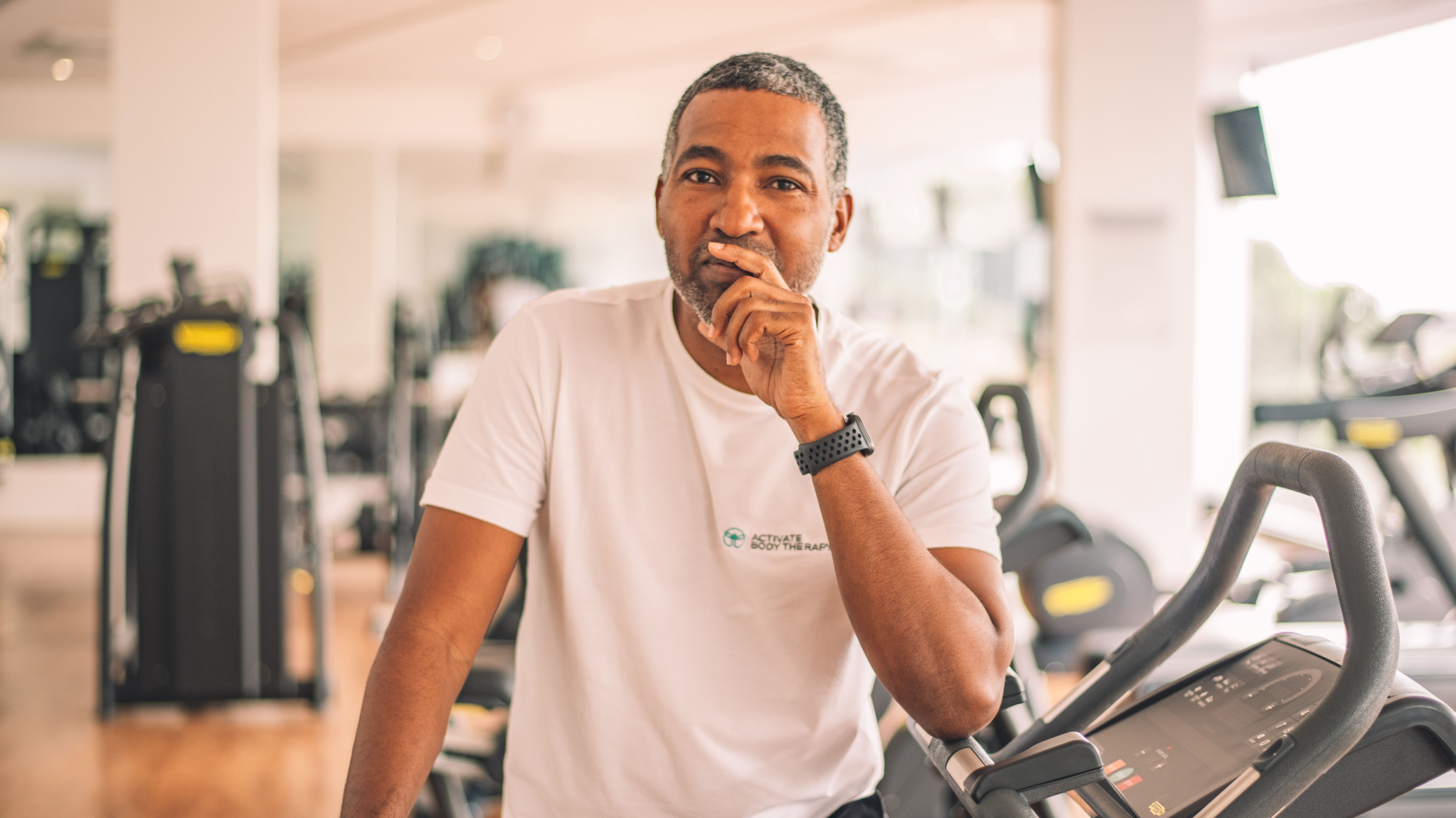 Talk to us